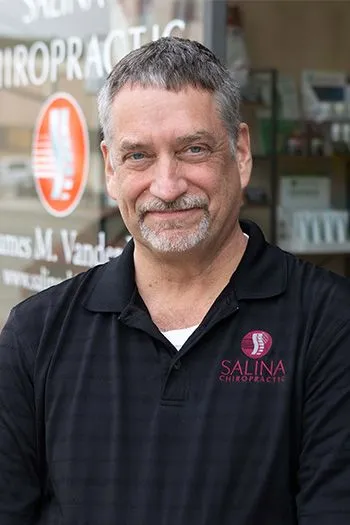 Dr. James M. Vander Yacht, D.C.

1980
Graduated from Blaine, Washington High School, Washington State.
1983
Completed undergraduate studies at Washington State University.
1986
Graduated from Palmer College of Chiropractic. Doctor of Chiropractic D.C. Degree.
1987-Present
Private practice in Salina Kansas.
Dr. Vander Yacht is a member of the American Chiropractic Association. He enjoys travel, golf, boating, target shooting, and collecting ancient Roman and Greek coins.